Double Room Apartment, 4 parties
The right atmosphere for you
The double room apartment with four parties is located at ground floor with private entrance. La Ginestra is one of the most beautiful apartments that you can find in Tuscany.
There are a living room and a sleeping area: the double room apartment can have 4 beds in the bedroom and in the area near the kitchen, with a sofa bed. The evocative arch built in brick connects the two sides of the living area and creats a magical atmosphere, almost like an another era. Large kitchen, tables, chairs, sofas and table for objects are setted in the large area of living room, unites drom the large arch that allows to communicate. The sleeping area consists in a bedroom with a romantic four-poster bed, from which you can admire a wonderful view of green plants surround the apartment. Attention to detail, the two-room apartment is furnished very carefully to colors and interior design: traditional terracotta floors, heart-wood, beamed ceilings and Carrara marble.
Outside, there is a beautiful private patio with chairs and tables, perfect for family holidays.
Features
Furnished and equipped kitchenette, with stove, fridge and all the necessary tools to prepare any kind of food;
Cozy living room with sofa bed, table and satellite tv;
Bedroom with double bed and wardrobe;
Bathroom with shower;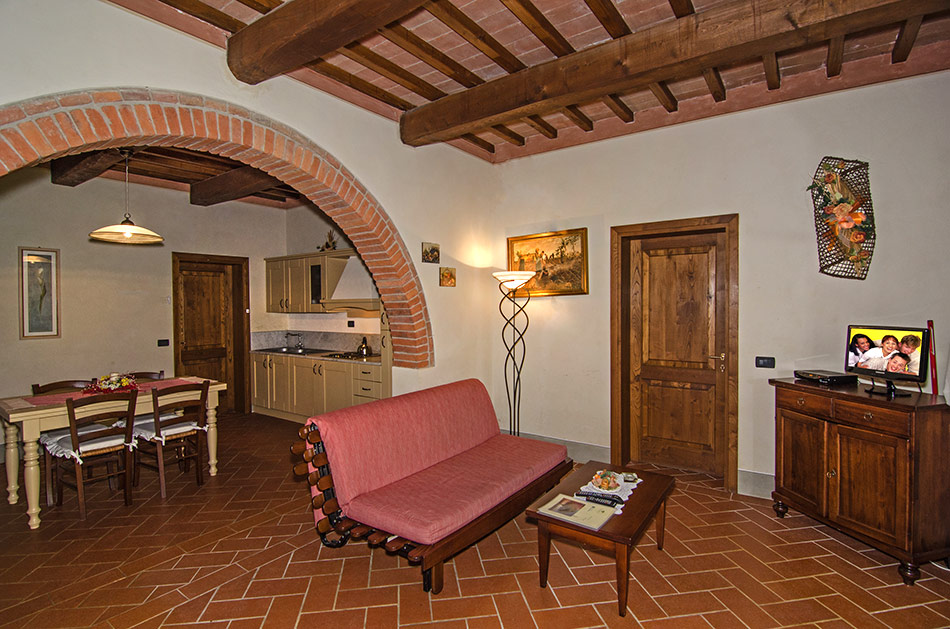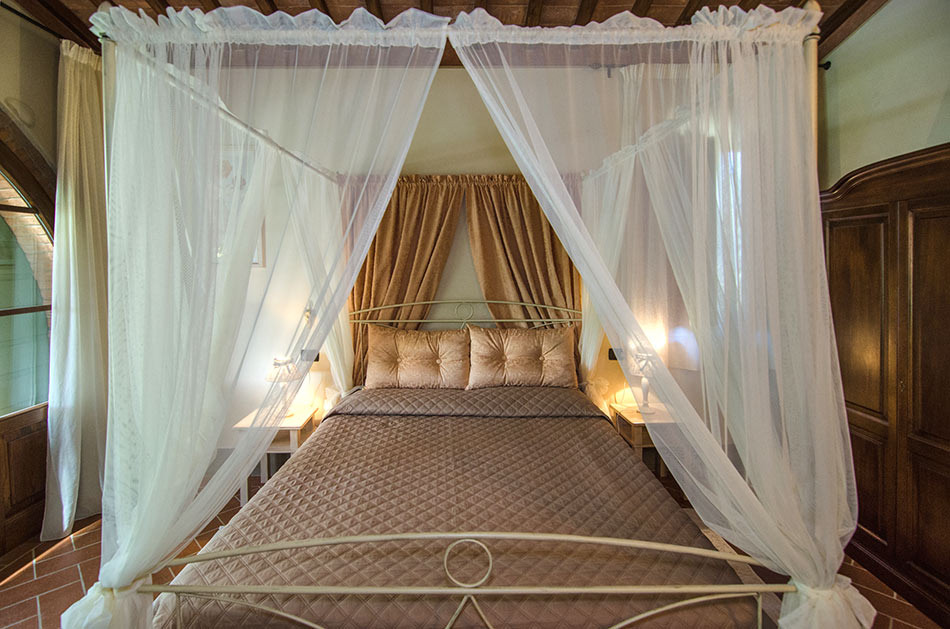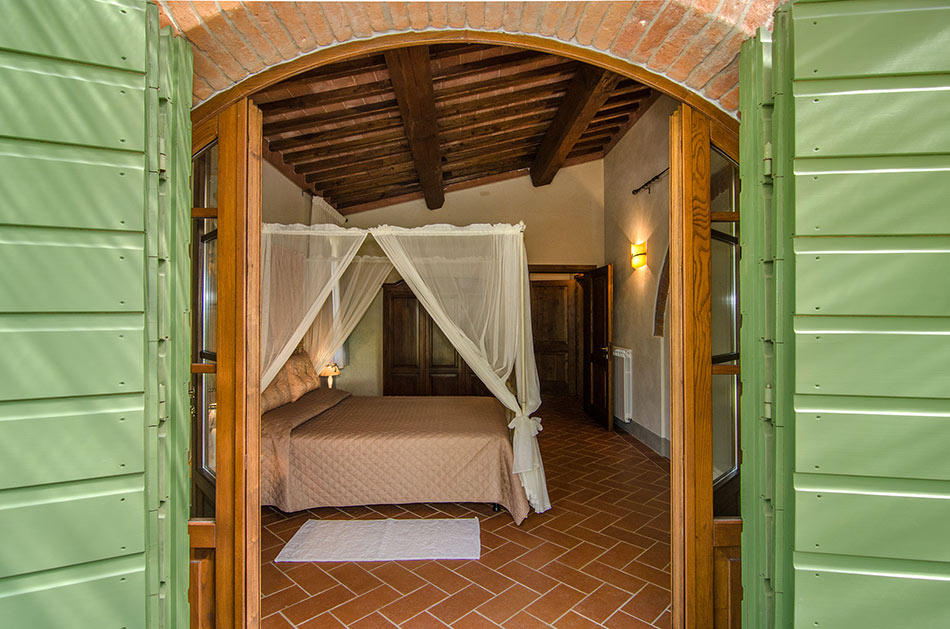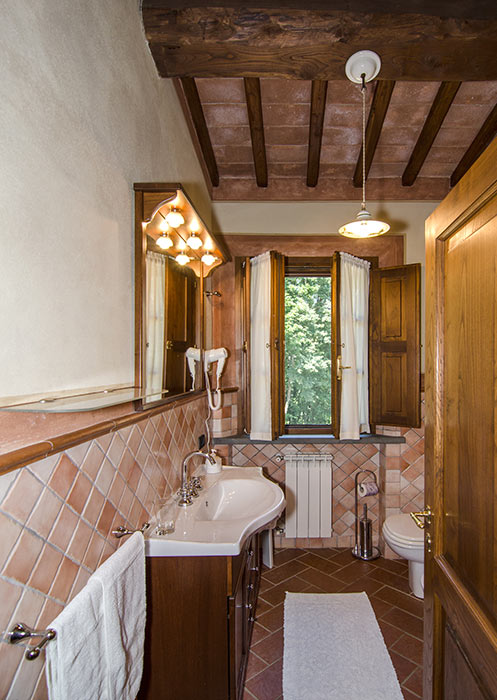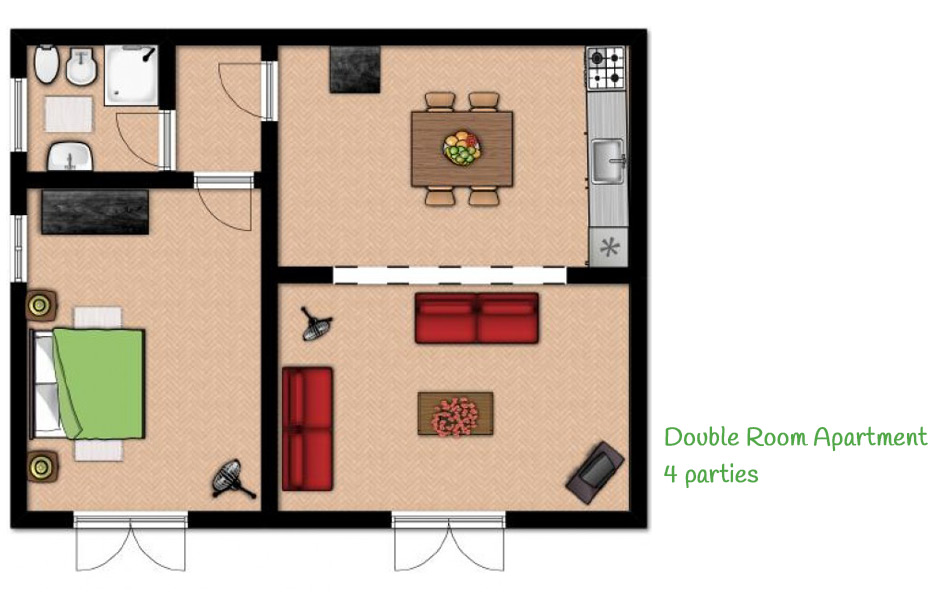 How to book
You can call, fill out the form here or write on Facebook. We'll contact you as soon as possible. If you are looking for the location for a romantic weekend or a perfect place for your wedding, Valliferone is perfect for you! We are waiting for you!
Elisa e Paola
Contacts to book
Address: Via Volpaia, 6 – 56042 Crespina PI
Phone: 050 634017